SALSABAND TROPICALIENTE

the contagious energy of the Caribbean
PERFORMERS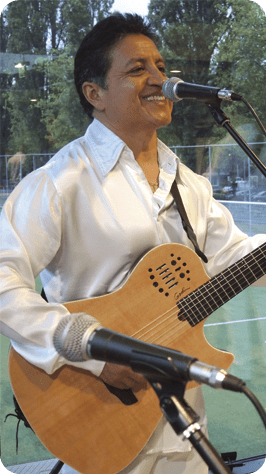 Fernando Lobato (Ecuador) Lead vocals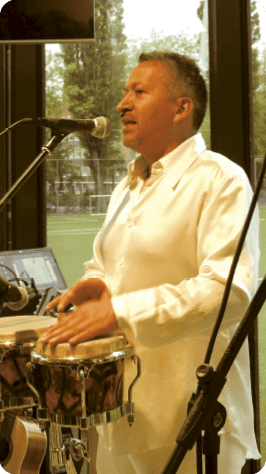 Paul Lovato (Ecuador) Background vocal, maracas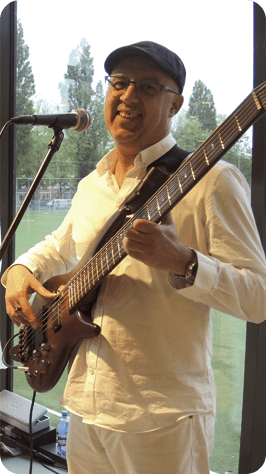 Jesus Hernandez (Cuba) Bas,Background Vocals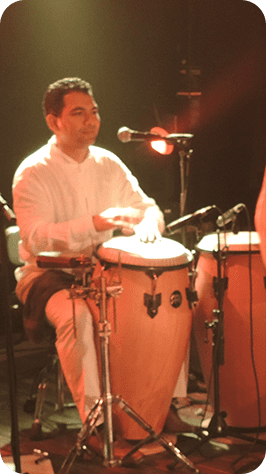 Jose Cerezo (Venezuela) Congas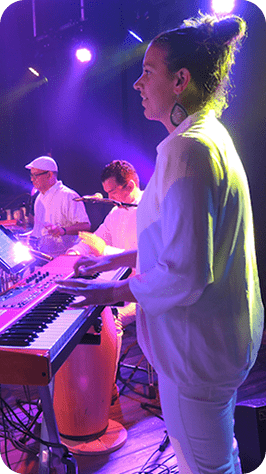 Barbara Rana (Panama) Piano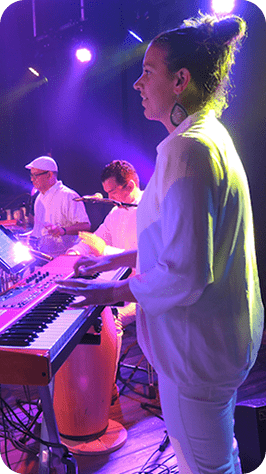 Barbara Rana (Panama) Piano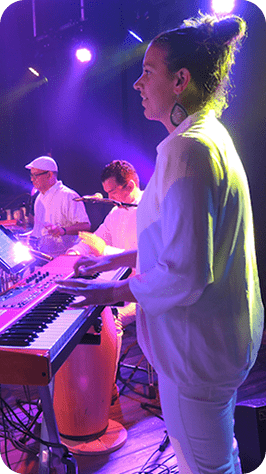 Barbara Rana (Panama) Piano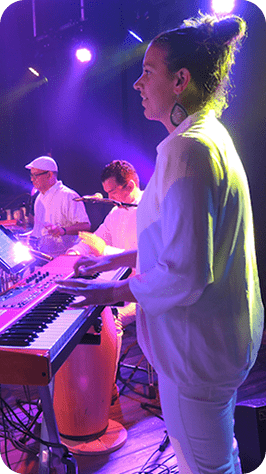 Barbara Rana (Panama) Piano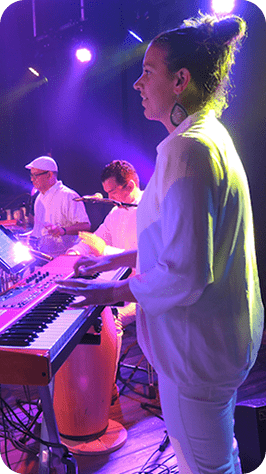 Barbara Rana (Panama) Piano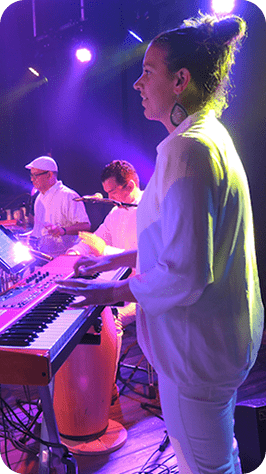 Barbara Rana (Panama) Piano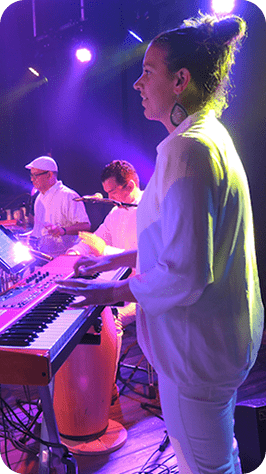 Barbara Rana (Panama) Piano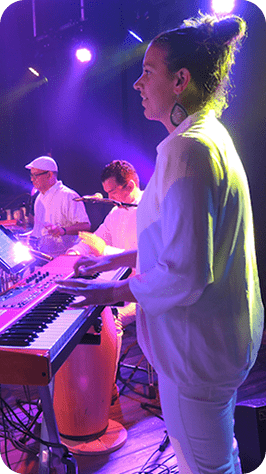 Barbara Rana (Panama) Piano
Salsaband Tropicaliente
This relatively young grouping is formed by professional musicians, together they add decades of experience in the scenarios, each one of them has participated in diverse groups of international fame, also they have to its to have a innumerous of recordings carried out as soloists, in group or companies to collaborate with musicians of a high level. This and other aspects have allowed that Tropicaliente becomes a group with a compact sound and of great quality to interpret the warm music of the Caribe.
In their short period of formation Tropicaliente has participated in a series of events, festivals, private parties and of companies, etc. That without a doubt makes prevue that this charismatic formation is profiled like one of the best orchestras of Salsa and favorite of the European public.
Fernando Lobato singer leader, artistic and managerial director of the group writes down some of the aspects that have allowed Tropicaliente to be won the trust and the public's preference. If is certain we try to put the stamp of identity in our interpretations, we also think of the public dancer, for it that our repertoire principalities is elaborated to entertain and to make enjoy to the whole public salsero but also for that that he/she dances it for the first time. We play Salsa of Cuba, Puerto Rico , Venezuela etc . Merengue of the Dominican Republic . Cha-cha-cha. Bolero, etc. Without forgetting the Colombian cumbia of course. In our repertoire we play topics of Buena vista Social Club, Grupo Niche, El Gran combo from Puerto Rico , Oscar de Leòn, etc.
Tropicaliente has engraving a C. D in which includes topics: El Gran Combo (Brujeria), Fania All Stars ( Dejala que siga), Buena Vista Social Club (El cuarto de Tula ), Pastor López.(Amaneciendo) and Wilfrido Vargas ( Abusadora ). Fragments of this recording dog you to listen in this site.
Choreography The Latin Barbie's
In the performances of Tropicaliente you will be able to enjoy besides the sensuality and beauty of our choreographs Lieke and Vanesa that put the explosion of happiness and amusement.
Salsaworkshop
We can during our performances to offer you a salsa workshop even entertainment of their companies. This workshop is elaborated with the purpose of an active way to make you know the tropical music's basic movements. All are welcome.
Amplification
We have an amplification system it stops around 250 people. Also you doesn't have to worry to look for a DJ, we offer to you. The possibility of us to be in charge of the music in during pauses.
Contact
To contact for but information or to reserve an option doesn't doubt to contact us, also we are to you order them for a personal appointment to exchange ideas or to adjust concerning details with your party. You is welcome to listen to us in one of our performances or in one of our rehearsals.
WE ARE IN ALL YOUR CELEBRATIONS

Weddings
We make your wedding an unforgettable day, with the perfect band for your reception, ceremony or wedding party.
Festivals
Professional Latin bands for festivals and large stages and all kinds of events; fairs and expositions.
Hotels
Either a small or large cafe, restaurant or a hotel. We provide the perfect band for every catering facility.
Serenates
A beautiful Mariachi ensemble with the typical mariachi costumes provide an unforgettable serenade at your wedding or anniversary.
Birthdays parties
We make your birthday a big party. You can choose from an duo, trio a Salsa band or a Mariachi ensemble.
Companies
Are you looking for duo/trio or an enthusiastic band for your company party? You are at right place with Sabor Latino.
Bedankt voor uw bericht. We nemen zo snel mogelijk contact met u op.

Sabor Latino. All around Latin Music

This site has been created in collaboration with different musicians and professional groups, the objective is to offer you choices and selections in a variety of music styles, whether is a solo, duo, trio, fourth or group of Salsa, Folklore, Samba, Mariachi, etc. Each one has their own music gender such as salsa, meringue, Cuban music, Spanish, Gypsy Kings, Brazilian music, Rumba flamenca, Mexican music, Mariachi, Folklore music; etc.
Our groups are available to play at any social event, whether is social, cultural, weddings birthdays, bachelor's parties, barbecues, etc. We also play at Cafes, Restaurants, Companies parties, Institutions, Cultural Organizations Festivals, and Theatres etc. We can perform in any place: Holland, Belgium, Germany or any other European country.
Fernando Lobato
Phone:
+31206149626
Cell phone:
06-22429993

E-mail:
This email address is being protected from spambots. You need JavaScript enabled to view it.

Address:
Vijzelgracht 39hs
1017HP Amsterdam
The Netherlands
Bedankt voor uw bericht. We nemen zo snel mogelijk contact met u op. Sabor Latino. All around Latin Music