Telephone NL: +31622429993

Telephone NL: +312061496262
7 days a week available

WhatsApp: +31622429993

E-mail: This email address is being protected from spambots. You need JavaScript enabled to view it.
SALSABAND TROPICALIENTE

the contagious energy of the Caribbean
PERFORMERS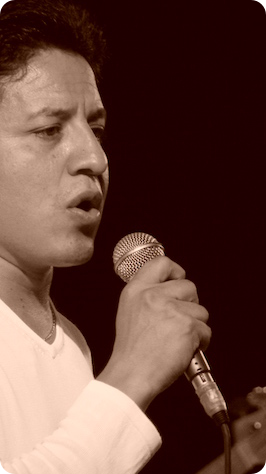 Fernando Lobato (Ecuador) Lead vocals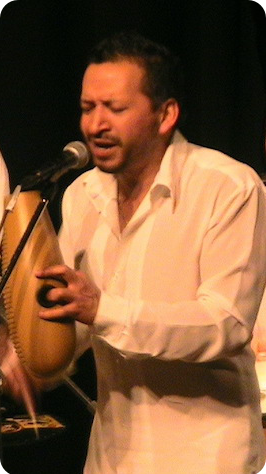 Paul Lovato (Ecuador) Background vocals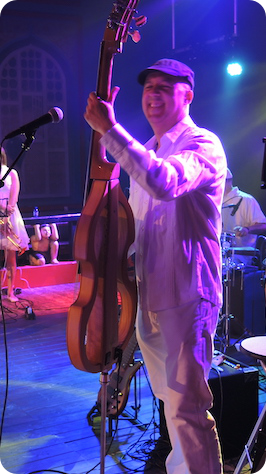 Jesus Hernandez (Cuba) Bas,Background Vocals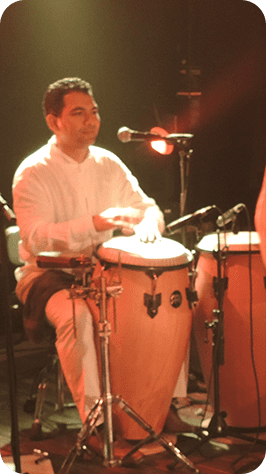 Jose Cerezo (Venezuela) Congas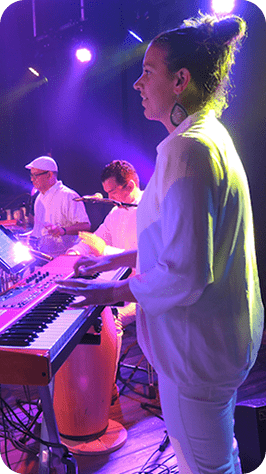 Barbara Rana (Panama) Piano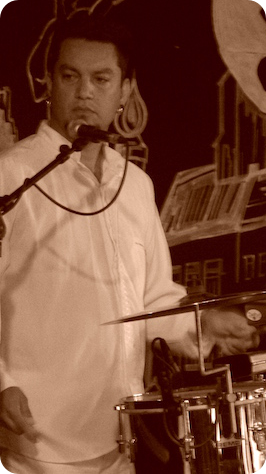 Marco Toro (Venezuela) timbales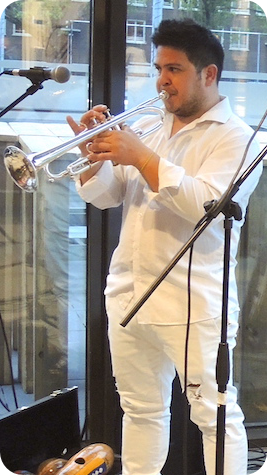 Oscar Cordero (Venezuela) trumpet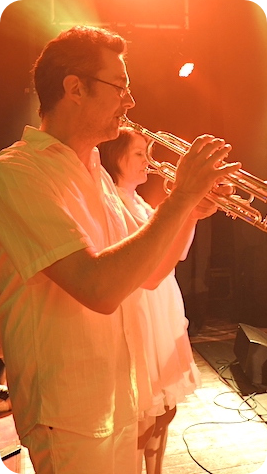 Heiko Hebner (Germany) trumpet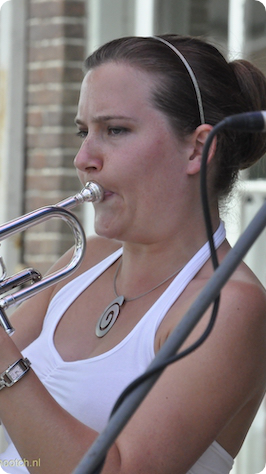 Wiebke Pharman (Germany) trumpet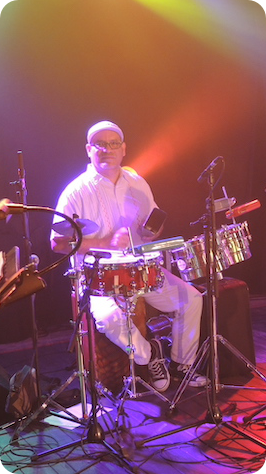 Gerardo Rosales (Venezuela) percusion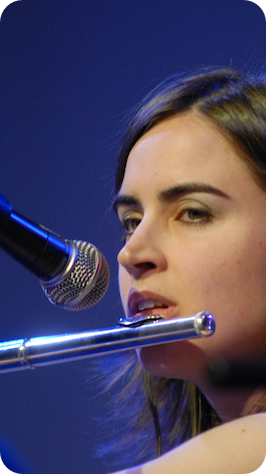 Maite Neri (Spain) Flute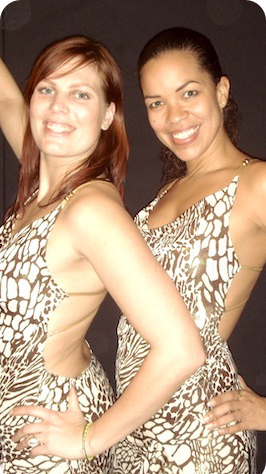 The Latin Barbies (The Netherlands) choreografie
Salsaband Tropicaliente
Founded in 1997 by Fernando Lobato (lead vocals, artistic and business director). This formation consists of musicians who have decades of experience on stages. Tropicaliente has often participated in various events, festivals, private parties, weddings, corporate parties with enormous success!
Our repertoire is meant to entertain people and make it accessible to everyone, including those who have never danced salsa. We play at a professional level many genres of Latin-Pop, swinging Salsa, Reggaeton, Merengue, Cumbia, Cha-cha-cha, etc. Our repertoire contains songs from Buena Vista Social Club, Grupo Niche, Oscar de León, Marc Anthony, Gran Combo de Perto Rico and many others.
Tropicaliente consists of an eight man live band with a horn section (two trumpets), a swinging rhythm session (timbales, congas), piano, bass and two vocalists who adapt effortlessly to any audience. In addition, the band can be further expanded with female dancers.
Are you looking for a dazzling, enthusiastic salsa band for your wedding, company party, staff party or other occasion? then you have come to the right place at Tropicaliente!
Salsa band Tropicaliente is the guarantee for a successful event. Whether it concerns a wedding, company party or festival.
Let us help make your party / event unforgettable! Request a quote now without any obligation.
Choreography The Latin Barbie's
In the performances of Tropicaliente you will be able to enjoy besides the sensuality and beauty of our choreographs Lieke and Vanesa that put the explosion of happiness and amusement.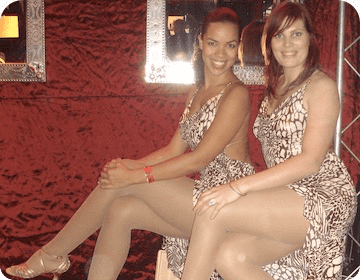 Salsaworkshop
We can during our performances to offer you a salsa workshop even entertainment of their companies. This workshop is elaborated with the purpose of an active way to make you know the tropical music's basic movements. All are welcome.
Amplification
We have a sound system for approximately 250 people. You don't have to worry about a DJ; we offer you the possibility that we play music during our breaks.
Contact
For more information or to reserve an option, please do not hesitate to contact us. You can also schedule a face-to-face meeting to exchange ideas or discuss details related to your party.
WE ARE IN ALL YOUR CELEBRATIONS

Weddings
We make your wedding an unforgettable day, with the perfect band for your reception, ceremony or wedding party.

Festivals
Professional Latin bands for festivals and large stages and all kinds of events; fairs and expositions.

Hotels
Either a small or large cafe, restaurant or a hotel. We provide the perfect band for every catering facility.

Serenates
A beautiful Mariachi ensemble with the typical mariachi costumes provide an unforgettable serenade at your wedding or anniversary.

Birthdays parties
We make your birthday a big party. You can choose from an duo, trio a Salsa band or a Mariachi ensemble.

Companies
Are you looking for duo/trio or an enthusiastic band for your company party? You are at right place with Sabor Latino.
Bedankt voor uw bericht. We nemen zo snel mogelijk contact met u op.

Sabor Latino. All around Latin Music

Are you looking for a nice Latin band for your wedding party or birthday? Do you want a dazzling Salsa band for your company party or event? Or are you looking for a Mexican Mariachi for your loved one during your wedding party? At Sabor Latino you have come to the right place. You can book a suitable Latin band for any occasion. You can contact us from a soloist duo, trio, quartet to a salsa band or Mariachi ensemble. We adapt to every budget and occasion.
Why Sabor Latino?
Sabor Latino stands for: quality, responsibility, flexibility. We guarantee the success of your party / event.
We play live and are ready to make your party an fantastic evening. All our musicians are professionals and have years of experience. We have performed at various types of events such as weddings parties, birthdays, receptions, ceremonies, corporate parties and festivals 
Music style?
We play well-known Latin American music styles such as: salsa, samba, merengue Latin pop, Latin jazz, bossanova, Cuban music, Mexican music, reggeaton. We also play covers of famous artists and music groups such as Buena Vista Social Club, Marc Anthony, Ricky Martin, Enrique Iglesias, Juanes, Juan Luis Guerra, Luis Fonsi, Gipsy Kings.
Book a Latin band?
Choose from these nice bands: Sabor Latino duo, trio quartet, Salsa band Tropicaliente. With our music you immediately get that nice holiday feeling! Book us and you are guaranteed a full dance floor!  You can also book us as a background band during your reception or drink with nice Latin jazz, bossa nova, bolero or lounge music.
Book a Mariachi band?
The best mariachi in the Netherlands Mariachi Fiesta Mexicana suits every occasion, such as: weddings, birthday, company parties, festivals, etc. We offer rates that are tailored to the nature of your party / event; this varies from a trio to an 8 music ensemble, dressed in the typical Mariachi costumes and with the sombreros; we walk by playing and singing like in the movies!
Booking?
You book us in an easy, fast and reliable way, without booking costs, intermediaries or commissions. Not sure yet what you want? No problem, we are happy to think along with you. Let us help make your party / event unforgettable! Request a quote now without any obligation.
Phone:
+31(0)2061 49626
Cell phone:
+31(0)6 2242 9993

E-mail:
This email address is being protected from spambots. You need JavaScript enabled to view it.

Address:
Vijzelgracht 39hs
1017HP Amsterdam
The Netherlands
Thank you for your message. We will contact you as soon as possible. Sabor Latino. All around Latin Music